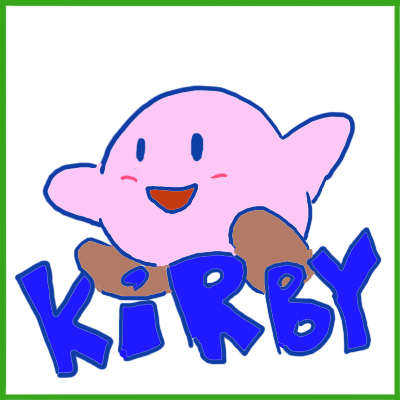 No higher resolution available.
The picture of Kirby for the first/original "characters" page. 1st character in the list with the description: "KIRBY: First you draw a circle, then you dot the eyes, add a great big smile, and presto -- you've got the eight-inch, gluttonous star of the comic. Kirby has an open-mind; he's willing to try anything once, especially with mayo. He's also perpetually optimistic, considering even the cranky King Dedede a close friend. At times, Kirby's loyalties may be brought into question, especially when he swallows his companions. But really, that just means he likes them. A lot.
Oh, and to those of you who are unfamiliar with the character Kirby, his most famous talent is eating foes and taking their abilities. This ability seems to lend itself to a surprisingly large number of punchlines..."
File history
Click on a date/time to view the file as it appeared at that time.