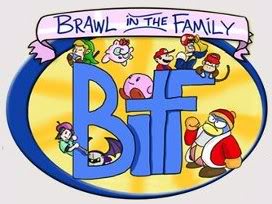 New pages
Welcome to Brawl in the Family Wiki!
Welcome to the wiki about the webcomic "Brawl in the Family". We will try our best to work hard and include every single little and every single not so little detail.
News
Recent Updates
1/28/11 - Comic #315 Cocoon Academy (Part 4) (read )
1/25/11 - Comic #314 Cocoon Intermission A (read )
1/21/11 - Comic #313 Cocoon Academy (Part 3) (read)
Community content is available under
CC-BY-SA
unless otherwise noted.